Rodger Narloch Reflects on 2016 Visionary Award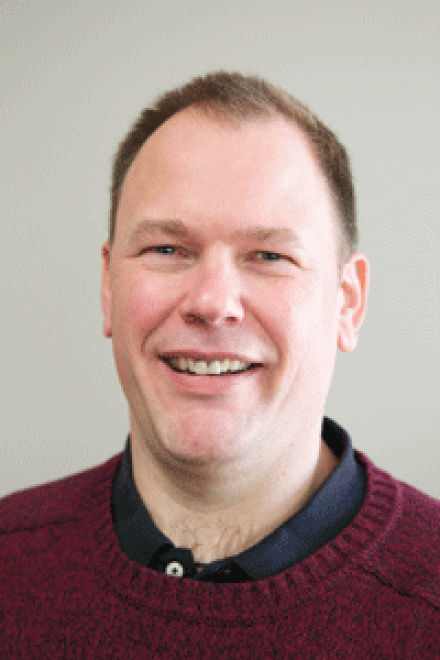 "How can I foster the mission of Catholic higher education within my own work and within my institution?" This is the question I brought home from my first experience with Collegium more than a decade ago. Although I went on to serve as a mentor and board member for Collegium for a number of years, this question continued to haunt me. After every Collegium experience, I felt uplifted and I renewed my commitment to more meaningfully integrate a Catholic perspective in my own work and to more openly push the conversation of mission integration at my home institution, the College of St. Benedict and St. John's University.
After many years of seeking, but failing to find, a model for integrating a Catholic perspective into my work within the field of psychology, I finally decided to quit looking and start doing. I decided to simply try things rather than wait to discover some blueprint that would show me how to do it. As I began developing my ideas and experimenting with them in the classroom, I became smitten with a phrase stated by Dr. Matthew Eggemeier. In his keynote presentation at the 2015 Collegium summer colloquy, he said that Catholic colleges and universities should emphasize "formative, not just informative, pedagogies." That phrase became my motto as I attempted to revise my psychology courses to make them more distinctively Catholic while remaining true to the field of psychology. My work in this area was recognized by being awarded Collegium's 2016 Visionary Award. I feel greatly humbled to have received this honor. The award was extraordinarily meaningful to me, not as a recognition for some of kind culmination of my work in the area but as validation of my mustering the courage to simply try things when no blueprint is available.
After getting comfortable trying to integrate a Catholic perspective into my own work, my next challenge has been to attempt to serve as a catalyst in deepening the Catholic emphasis within my institution. Fortunately, I was appointed as co-chair of a strategic directions committee within our school that allows me to work toward this goal. Our committee has been charged with finding ways within the academic experience to enhance student and faculty understandings of our Catholic and Benedictine traditions. We are blessed to have rich and vibrant manifestations of these traditions in many ways on our campuses. As is often stated at our school, Catholic and Benedictine values are "in the water." Yet this blessing also has the potential to be a curse. If it is simply in the water, it can be easy to take for granted and it may be difficult to notice if its presence gradually fades away. Our committee is discussing ways in which the transmission of such values can be structurally and systematically embedded within our educational environment rather than relying on the right kind of water. The generous professional development funds that accompany the Visionary Award enabled me to attend the inaugural Mission Officer Institute sponsored by the Association for Catholic Colleges and Universities this past August. At this four-day institute, I was able to learn about best practices of mission integration work and network with mission administrators from other Catholic schools. Never previously having had any training in mission integration, such knowledge and relationships have proven extraordinarily helpful leading the strategic directions committee I am co-chairing.
I feel absolutely blessed to be working at an institution steeped in the rich tradition of Catholic higher education. It is no job for me; it is truly a passion. I am excited to continue to explore ways to connect Catholic and Benedictine perspectives into my disciplinary work as well as within the overall academic structure of my school. I am exceptionally grateful to Collegium for having prompted that initial question more than a decade ago and for supporting my continued exploration of its answers.