Associate Professor of Criminal Justice
University of the Incarnate Word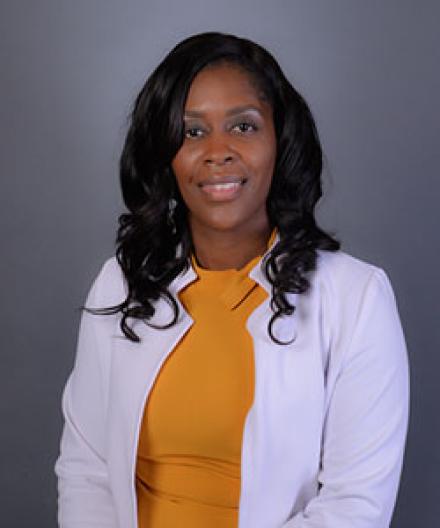 Doshie Piper is an Associate Professor of Criminal Justice at the University of the Incarnate Word. She earned her Doctorate of Philosophy in Juvenile Justice from Prairie View A&M University. She also holds a Master's of Science and a Bachelors of Science in Criminal Justice from the University of Cincinnati. A specialist in community corrections, Doshie is particularly interested in the intersection of reintegration and faith community's capacity to deal with reentry challenges.
Her teaching experience includes Drugs and Crime in Society; Women and Crime; Restorative Justice; Probation, Parole and Community Corrections and Contemporary Issues in Criminal Justice. Doshie is interested in engaging students outside of the classroom. Her courses typically included a service learning component to expose students to the realities of justice work.
As a scholar Doshie has engaged in numerous opportunities to publish. She has published An Empirical Analysis of Female Juvenile Offending from the National Youth Survey; Relationship Building in Criminal Justice, Psychology and Community Corrections; The Ethics of Gender and Family; The Female Thief; and Policing America's Educational Systems in books, journals, and newspapers. Her research agenda has primarily been gender specific and responsive. She is currently researching gender in juvenile justice and schools.
Doshie holds memberships with international, national, regional, and local criminal justice organizations. She is a member of the American Society of Criminology (ASC) and the Academy of Criminal Justice Sciences (ACJS). Within both of these organizations she is part of various sections and divisions: Juvenile Justice Section; Minorities and Women Section; Restorative Justice and Community Justice Section; the Division of People of Color and Crime (DPCC) and Women and Crime.
Doshie serves the community with membership to Source of Light (SOL) Center where she has been on Executive Committee. She also a part of: the San Antonio Sponsoring Committee; the San Antonio Police Department Recruitment and Training Advisory Board; Eastpoint Promise Prevention Coalition@ San Antonio Fighting Back and the San Branch of the NAACP. Additionally, she is a committee member on the Bexar County Faith Based Re-Entry