University of Saint Francis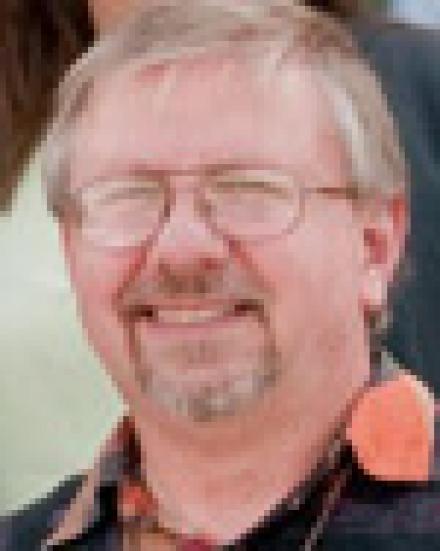 Carl Jylland-Halverson, SFO, a 2007 Collegium fellow, is the director of the mental health counseling program and the pastoral counseling program at the University of Saint Francis Fort Wayne. His first Collegium experience was at the University of Portland. He remembers the beautiful campus and the people. It was the intimate small group experience that he found most conducive to exploring issues of faith and identity. It was the appreciation of diversity while valuing Catholic identity that made him feel at home.
At the time, Carl was a relatively new Catholic. He had recently returned from a pilgrimage to Assisi and Rome. He was in formation to become a Secular Franciscan. He had just completed an Advanced Certificate program Pastoral Counseling and was beginning an M.A. program in Theology. However, it was at Collegium that his faith felt most alive. It was at Collegium that his Franciscan spirituality was placed in a larger Catholic context. It was at Collegium that Carl was introduced to the history of Catholic social justice.
Carl made his Final Profession as a Secular Franciscan in May 2009. He completed the Association of Franciscan Colleges and Universities (AFCU) online certificate program in Franciscan Studies and his M.A. in theology in 2010. He was part of the planning team that brought the 2010 AFCU Symposium to the University of Saint Francis.
Carl returned to Collegium as a mentor in 2009 where he fell in love with the St. John's University campus. It was at this Collegium that Carl learned more about Catholic Social Justice teaching and the value of diversity to clarify identity. Since then Carl has put his interest in Catholic social justice and ecumenical ministry into action. He planned two student alternative spring break trips to Eastern Kentucky. There, the students helped build homes and lives as they participated in the ministries of the ecumenical Christian Appalachian Project's Workfest program. In 2009 Carl completed a field study experience at Chicago's Emmaus Ministries, a program founded by Catholic Permanent Deacon John Geen for urban, homeless males who participate in prostitution. In 2010 Carl planned an alternative spring break trip for students to Emmaus Ministries and spent his sabbatical working at the Ministry Center.
Carl serves on the advisory board of the University of Saint Francis' Campus Ministry. He provides Franciscan tours of the campus for new students. Most of the student body is Protestant, and this is an opportunity to introduce the students to Catholic teachings in a casual setting. Additionally Carl serves on the President's Interfaith Community Service Initiative planning committee. He is an active member of Franciscans Respecting Everyone's Natural Dignity (FRENDs), which addresses GLBT concerns in a manner consistent with Catholic teaching.
Carl looks forward to good food, beautiful scenery, moving worship and new friendships as he prepares to be a Collegium mentor at Holy Cross College.