Associate Professor of Biology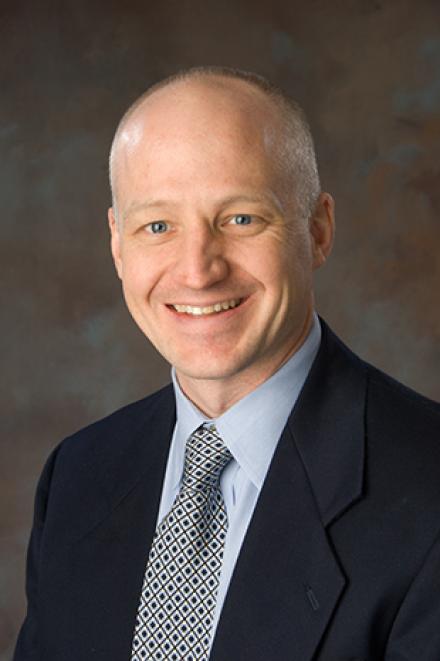 David Crowley, Collegium '08, is Associate Professor of Biology at Assumption College, where he has taught since 2004. Dr. Crowley earned a Ph.D. in Biological Sciences from Stanford University in 1999 and an M.A. in Pastoral Ministry from Anna Maria College in 2013. Dr. Crowley is an alumnus of the College of the Holy Cross, where he met his wife, Christina. They have three children, Grace, 16, Thomas, 10 and Matthew, 9.
Dr. Crowley studies microbial DNA repair and mutagenesis and has mentored over thirty undergraduates in his research lab, work that he considers truly vocational. Dr. Crowley has also served as a faculty mentor for several years in Assumption's SOPHIA program, which engages sophomores in small group conversations and activities that focus on vocation. Dr. Crowley's interests in mentoring and vocation extend to his work with the faculty at Assumption. In 2015, he worked with a team of fellow Collegium alums at Assumption on a Collegium/ACCU grant funded project called "Tapping Into the Mission: Promoting and Sustaining Faculty Dialogue about Mission at Assumption College". Dr. Crowley serves as the Catholic Relief Services Global Campus Collaboration Coordinator at Assumption College, one of twelve CRS Global Campuses nationwide. He also serves as a catechist for Confirmation preparation and assists with youth ministry at St. Bernadette Parish in Northborough. Dr. Crowley is an avid Boston sports fan and enjoys fishing, boating and coaching his children in youth sports.